Get Better From The Rough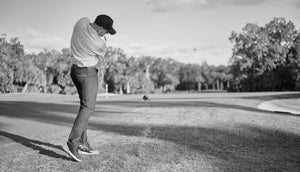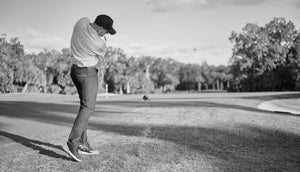 GET BETTER FROM THE ROUGH
There's a reason the tools in your garage have big handles. If you want maximum power and control, you don't want a skinny handle! The same thing is true with your golf clubs. JumboMax® grips make you stronger in the rough because they have a larger diameter (i.e. they're bigger). 
The increased surface area of JumboMax grips reduces twisting and puts a golfer's hands into a stronger, more powerful position. And when you add our Twist-Resistant StabilityCore™, which creates even more stability, it's easy to see how JumboMax grips helped Bryson DeChambeau win the 2020 U.S. Open.
We're not saying JumboMax will make you as strong as Bryson. That takes time in the gym, a lot of training, and a lot of protein shakes. But we are saying that JumboMax grips will make you stronger in the rough so you can hit longer, straighter shots with less effort.